Deidre M. Henderson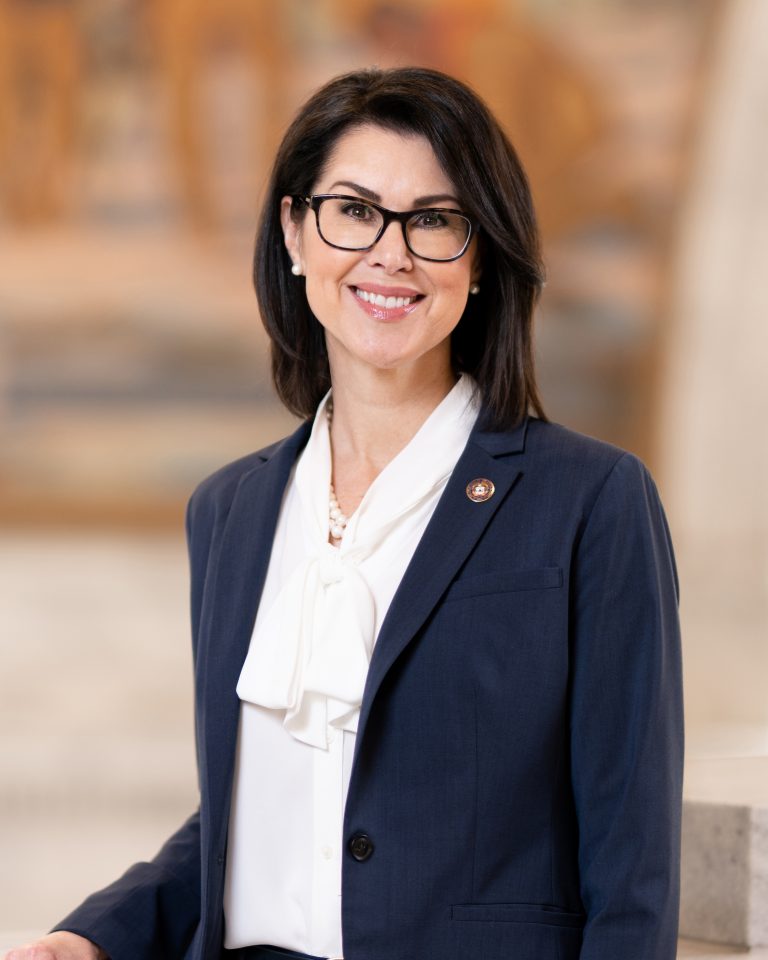 Deidre M. Henderson became Utah's ninth lieutenant governor on Jan. 4, 2021. Prior to her election as the second-highest official of the state, she served for eight years in the Utah State Senate where she gained a reputation as a strong conservative, champion for government transparency and vocal advocate for women and families. 
Lt. Gov. Henderson grew up in Taylorsville and after high school began her studies in political science at Brigham Young University. After settling in Spanish Fork, she ran a small business with her husband, Gabe, and raised a family before launching her career in public service.
The lieutenant governor takes a hands-on approach to leadership. As the state's chief election officer, Lt. Gov. Henderson meets regularly with county clerks across the state to ensure that Utah's elections are both free and fair.
Lt. Gov. Henderson is a staunch advocate of expanding opportunities for all Utahns. She works extensively with Utah's Native American tribes on transportation, education and economic development issues. She is committed to bringing electricity and running water to Westwater, a Navajo Nation community in San Juan County.
She has a passion for history, especially Utah women's history. Due to Lt. Gov. Henderson's support, Utah's curriculum now teaches every student about the state's distinction as the first place in the nation where women voted under equal suffrage laws, a milestone that is memorialized on a special First to Vote license plate.
Lt. Gov. Henderson's lived experience informs her policy initiatives. She helped launch the Return Utah program to help those who have been out of the workforce for an extended period. The program – which provides experience, training, skills and mentoring participants need to re-enter the workforce – extends to agencies statewide. While serving as lieutenant governor, she returned to college and earned a bachelor's degree in history from Brigham Young University, an achievement that has inspired others across the nation.
Lt. Gov. Henderson and her husband Gabe are the proud parents of five adult children, three sons-in-law and two (adorable) grandsons.